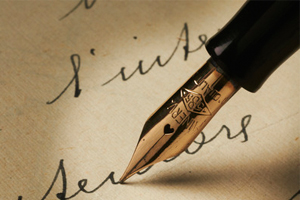 Where do I begin? George is not only an amazing dance instructor; he is a life coach! He has related the harmony of a dance partnership to the beauty of life's balance and the necessity of it. Every week we are excited to learn and grow. George is so technical and intricate with his instruction but allows for our own flavour and vision, making the session productive and encouraging. We are for sure lifers and are very confident we will be stars on the dance floor. I would highly recommend George Kastulin. See you soon, we hope.
I have been taking Latin dance lessons at George's studio for a couple of years now. George is an exceptional teacher. He puts much attention into improving your technique, immediately perceives the reasons his students are having difficulty executing any dance moves and patiently demonstrates the correct steps and body positioning until his students grasp the lesson. George gives his pupils personal attention and he and he makes each class enjoyable too. Take dance lessons under George's tutelage and you will learn proper dance techniques, get some healthy exercise, de-stress and have fun all at the same time!
My wife and I have been attending individual dance lessons with George since spring 2019. We are very happy we started with George. We are 60 y.o dance novices. George is an excellent teacher, uses good humour to lighten up the classes and adjusts his teaching to the ability and level of the student. Provides encouragement and opportunities to mingle with other couples at a similar level to push one out of the comfort zone just enough to progress. We enjoy the classes, it is a great break from the routine. Thank you, George!
Thank you George for the fantastic dance classes. We had our custom dance routine choreographed and wowed all our guests. The in-law parents joined in on the classes as well.
Now dance class is an activity both my wife and myself enjoy as a fantastic workout. Group classes are always a blast!
What an incredible and fun time! After taking a dive and finally deciding on taking dance lessons, I found George to be a kind and sweet teacher. For anyone considering taking lessons, I would highly recommend coming here!
Excellent instruction from a knowledgeable teacher. We consulted George for our daughter's wedding 7 years ago. He provided the perfect choreography for the father/daughter dance. We have continued to take lessons from him ever since.
George is an amazing instructor! He helped my husband, and I choreograph a wedding dance for our big day, and it was absolutely flawless. My husband had zero dancing experience before we began, and after 5 classes, he was able to perfectly execute our routine like a natural! Highly recommend and will be coming back for more classes with my husband! Thank you, George!
Dancingland is the place to love dancing and to improve your skills. Learn with George the beautiful art of dancing ballroom dances. His approach is individualized to what you want to learn. Whether you are single or a couple the whole experience is uplifting and fun.
A long overdue and well-deserved review for the amazing dance teacher George.
We were frantically looking for a reputable dance instructor to ensure our first dance is a memorable one and came across George. We had a great first meeting just to set the expectations and what we were looking for as an end result. He created a routine suitable to our capabilities and did not give up on us even when we gave up on ourselves. George's ability as an instructor is stretched beyond dance. It was apparent that he spent a lot of time planning our routine and caring about the presentation.
Thank you, George, for the fantastic dance lessons and for creating such a wonderful experience for us.
Jessie and Ben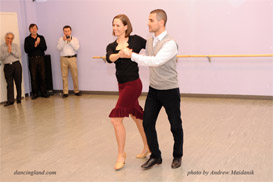 My husband and I have been taking lessons from George for about a year. I had previous non-ballroom dance experience, and my husband had never danced. George is wonderful at teaching to different levels, even within the same class or couple. We always have fun and learn a lot. He is great at explaining techniques in a way that's understandable. I always feel challenged but not overwhelmed. We only expected to take a few classes just to try something new, and we had so much fun it's hard to believe it's been a year already. We are looking forward to many more.
George is an amazing dance instructor. He is enthusiastic, patient and taught us our wedding dance in such a manner that when it was time to perform it was like we have been dancing our whole lives.
We especially loved the life and marriage advice he incorporates into our dance sessions to help us be in sync with each other.
George's dance parties are also great. It was a great opportunity to learn new dances, meet other couples and dancers and get an opportunity to perform our wedding dance in front of other people so we get a feel for how it is like to perform in front of people and get over our nerves.
When we went to see him on our first day we had a special request regarding our wedding dance. I wanted my husband to sing our wedding song (A whole new world) to me while we danced and George was able to create for us a wonderful dance that everyone at our wedding absolutely loved. We are still getting compliments on our wedding dance and it's all thanks to George.
Athavan & Vaishnavi
George is a phenomenal dance teacher, and he throws in life lessons about marriage too! He created a routine based on our capabilities and challenged us to do things we never thought we could. Everyone was so impressed by our "So You Think You Can Dance" worthy wedding dance! He taught both my husband and me our own parts and how to listen and feel each other's movements. We love the Waltz now and will continue dancing for sure.
Thanks so much, George! Melissa and Sam
My now-husband and I were absolutely horrible dancers – we were the "hold each other's waist and spin in a slow circle" couple. George helped us learn some easy and flashy moves that helped us use up some of the space on our huge ballroom floor. Our dance looked amazing, and we were so proud to show off to our guests. We couldn't have made it look so beautiful without George's help!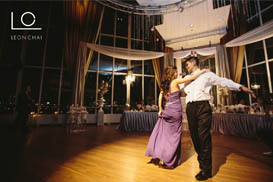 Four months ago, I was searching for a dance studio and a good instructor for private dance lessons to prepare my fiancé and me for our first dance for our upcoming wedding. Our search ended when we visited the studio to meet George, who welcomed us with a warm smile and informed us of everything we had to know as both my fiancé and I are beginners to the ballroom. For the next few months, we met with George at least once a week for lessons and had an amazing time learning how to dance the rumba and bachata.
George is a fantastic teacher, extremely patient, always positive and gives great feedback. He choreographed a dance that suited us, and we had the whole crowd cheering after our performance at our wedding.
If you're looking for a well-versed professional dance instructor with a great personality who makes dancing fun, look no further and get in contact with George!
My wife and I took lessons with George to prepare for our wedding dance. Both of us are novice dancers and had just about a week to get ourselves ready. George came through for us! He is very patient and makes dancing fun, but most important of all, George explained all our dance moves to us in a way that we could understand, and that's the mark of a great dance instructor. He put together a routine for us, taught us the dance and showed us how to think on our feet, and on our wedding day, our first dance was awesome!
Everyone gave us so many compliments, and all the credit goes to George. We could not have done it without him! If you're looking for a great dance instructor in the Toronto area, I would highly recommend George Kastulin of Dancingland.
George, thanks for all your help and for making my wife and I feel confident on the dance floor!
Dancingland has a warm, friendly atmosphere, and George is an awesome instructor, who is so knowledgeable and patient with students. Dancingland is simply the best studio with an excellent instructor!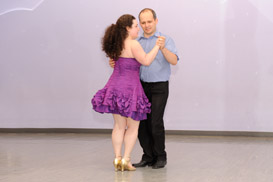 My wife and I started taking choreography classes for our wedding dance. George was an amazing instructor. He can teach dancing a guy with 2 left legs. LOL. I really loved his method of teaching, so after a few classes, we performed greatly at our first dance at the wedding. We continue taking occasional classes with him as group classes for fun and fitness and coordination. George is a great instructor and experienced instructor and I will highly recommend him to anybody +++
"George is a great dance instructor. He is patient, extremely knowledgeable, friendly and warm. George makes you feel very comfortable learning new dances and his classes are so much fun!"
"I cannot imagine a better ballroom dance instructor than George. He is extremely knowledgeable and passionate about his trade. Each lesson we have had with him has been both educational and a ton of fun."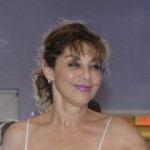 "I have taken dance lessons with George every week for the past four years. When I started I didn't know a Foxtrot from a Tango, a Salsa from a Samba and now I feel like I could enter "Dancing with the Stars". Preferably with George as my partner.  George makes learning how to dance very enjoyable and creates an environment where anyone can flourish!"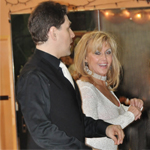 "I started dancing with George a year ago and the only thing I am upset about is that I didn't know about him earlier. He is an amazing teacher: kind, patient, and attentive. I have a very stressful job and dancing with George helps me relax while at the same time providing a great workout. The hour I spend with him always seems to fly by. Thanks, George, I will be your client for life."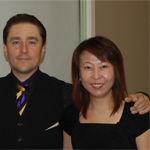 "George is a very professional dance expert who is very knowledgeable in his field of work. He is always patient with his students which helps them perfect not only the dance but also their techniques. He works well with all different kinds of students and is willing to work one on one with students who are struggling to perfect the dance. George has inspired me to become a ballroom and Latin fanatic and he has helped me progress in my dancing a lot. I highly recommend him as a dance instructor."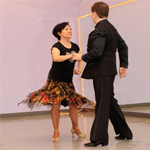 "We have been taking lessons with George since August 2008. Although I have numerous teachers previously, I found him the best I ever had. My husband loves his teaching us to "dance with music" and not just dancing. We found George very patient and detail in his teaching. He does not jump into teaching us routines until we master the basic steps, and ensure we have the correct posture for each step. To these, we thank George for his great job and patience. We also thank him to teach us the difference between international ballroom dance and American smooth. Both of us enjoy totally our dancing lessons. We highly recommend George to those who are interested to learn ballroom dancing, and wish to be graceful on the dance floor."